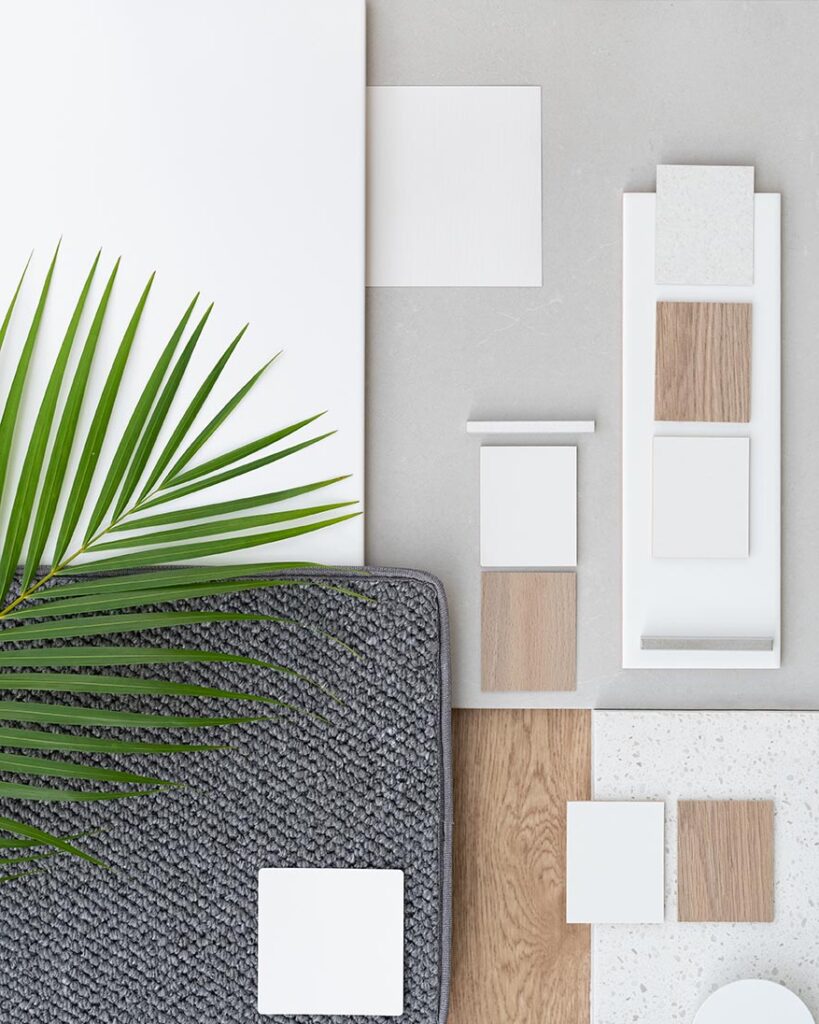 This collection highlights just how beautiful simplicity can be. You could assume that this minimal palette could create an uninspiring space. However, by varying the tones of white and experimenting with textures and materials, you can create a fresh, individual and uplifting feel to your home. An exciting blank canvas to make your unique artwork, photographs and personal items stand alone. Pair this palette with timber & rattan baskets, fresh green foliage and a minimalist approach to clutter!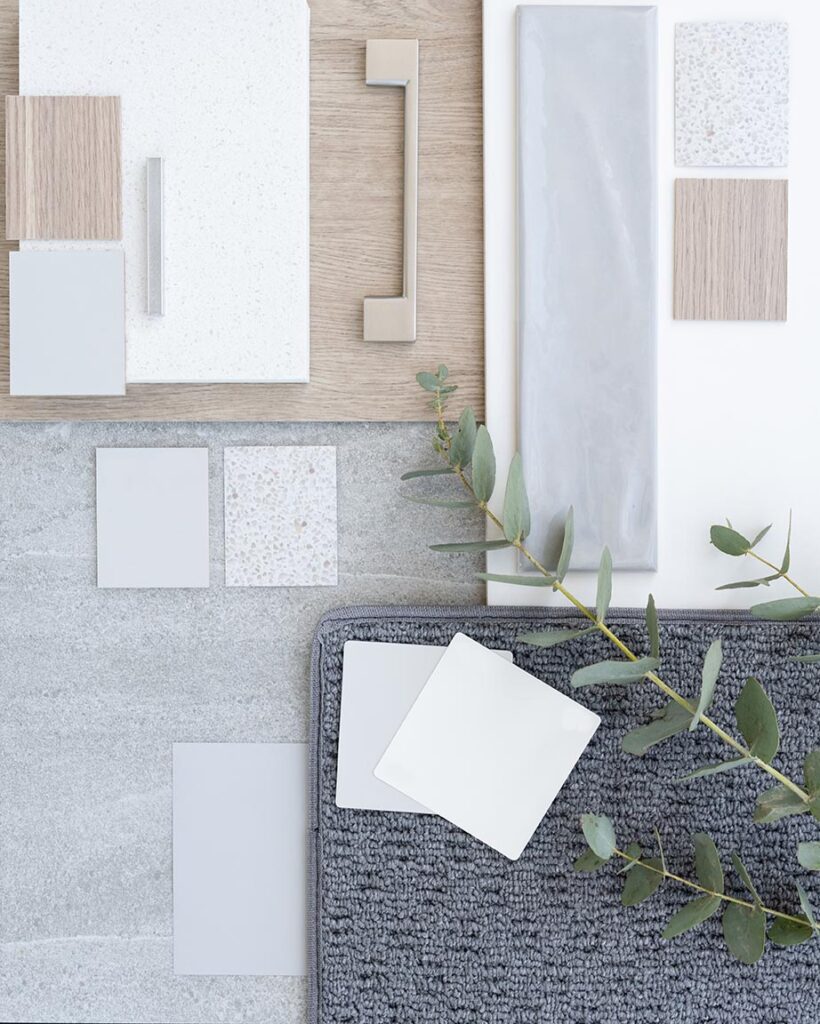 When you implement a palette that is as harmonious as this grouping of beautiful neutrals you create a space that is comforting in its soft and relaxed feel. These cooler grey hues are a lovely alternative to white and can make rooms appear more spacious than they actually are. A perfect palette for compact or contemporary homes and as such a versatile colour, this neutral backdrop will work in every room! Think pale timber furnishings and baskets, experiment with varying textures in your finishes and add accents of white and darker tones of grey. However if looking for a contrast, corals and dusty pinks pair beautifully too.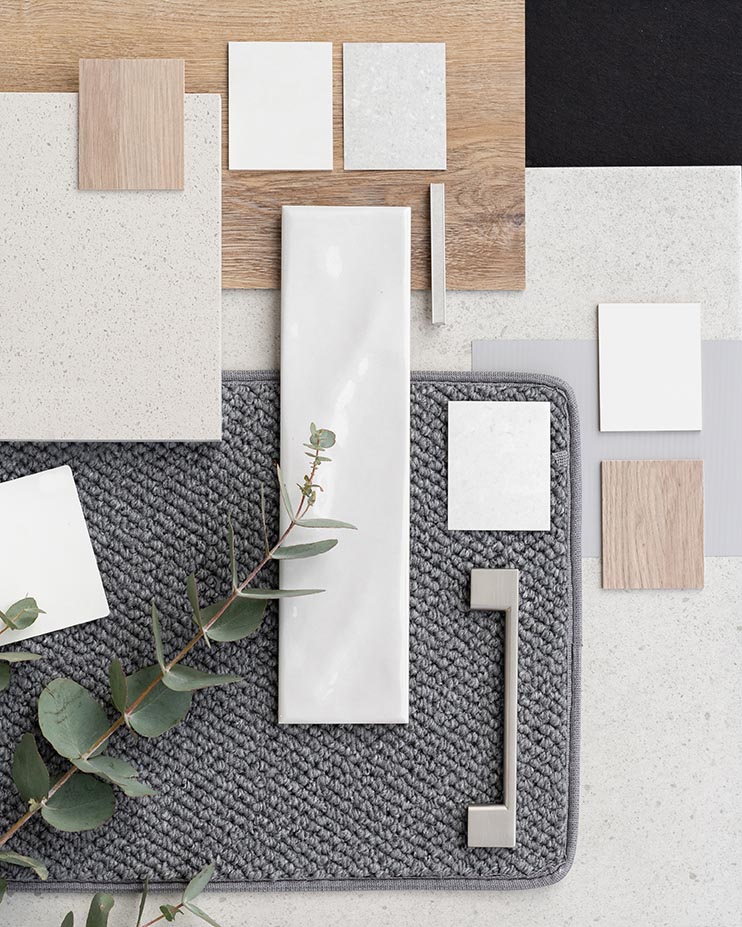 The hero of this palette is the abundance of beautifully toned timber throughout your joinery and flooring. The natural wood in the room brings the warmth of the palette to life. Creating an inviting, soft and relaxed space, allowing the whole family to come and go as they please. The perfect base to layer natural fibres and textures through your furnishings. Think silvery-green indoor plants, textural cushions in muted tones, chunky rugs and oversized furniture.