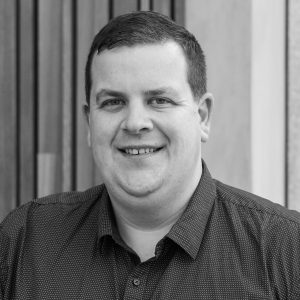 new home sales consultant
With a diverse range of experience across all sectors of the building industry, Joel brings a wealth of knowledge and experience to the BCM Homes team. Drawing on his extensive career as a Sales Manager for both National and local building companies, volume and custom builders, Joel has been selling new homes for the past decade.
Driving his passion to deliver the most professional service to clients, Joel has not only completed a Certificate IV in Property Services (Real Estate) with the Australian School of Business & Law but is also an experienced Building Estimator. This enables him to initially provide accurate cost estimates and valuable advice to clients.
Joel offers the complete package for our clients, delivering a personalised service with a focus on honest, clear communication throughout the entire building journey. With an understanding that the building process can be a daunting experience, Joel is committed to going the extra mile to ensure that building a new home is as a simple and straight forward process as possible…even enjoyable!
With an awareness of the importance of work/life balance Joel relishes time spent with his family and the odd fishing trip. A self-confessed fire truck aficionado, Joel also has a deep appreciation and respect for the emergency services.
Joel invites and welcomes those looking to build a new home to contact him on 0427 040 706. He looks forward to turning your new home dreams into a reality for you and your family!
Let us build your new home