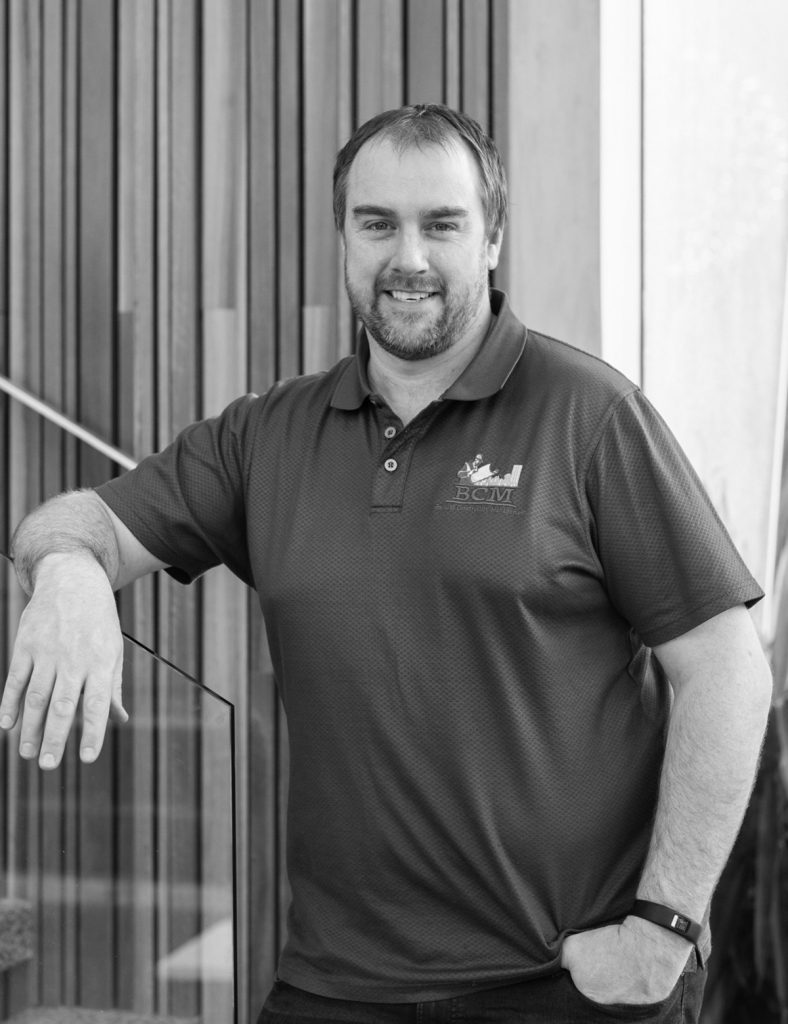 A shared passion for building was held between David and his grandfather, cementing David's path into the industry with a trade qualification in carpentry, and subsequent establishment of his highly awarded company Ballarat Construction Management (BCM), and now BCM Homes.
Proudly born and bred in Ballarat, David brings over 20 years' experience within the building industry and is licensed in residential and commercial construction. A keen advocate for our regional town, David is committed to giving back. Over 90% of every dollar invested in a BCM Homes new home build is reinvested in the local community.
With an extensive portfolio and proven reputation in delivering high quality homes, David has led his team to oversee the build of hundreds of residential and commercial projects across Ballarat and provincial Victoria. Demonstrating his calm drive, David maintains himself at the forefront of the sector with the creation of BCM Homes. Thriving on the challenge of technically complex buildings, David tackles them with his signature orderly professionalism and positive energy.
David has enjoyed serving on the committee for the Master Builders Association of Ballarat for almost 20 years. As a past President and current committee member, he relishes his role within the Association. David also served for many years as a Board member for The Master Builders Association of Victoria (MBAV) and also held positions on the Council of Management, and as the Chairperson for the County Sector for the MBAV. He is also pleased to have completed the Leadership Ballarat Western Region program.
Testament to his commitment to innovation and quality craftsmanship, David was awarded the coveted Master Builders Australia – Australian Young Builder of the Year (National) and MBAV – Young Builder of the Year. David is honoured to have been highly awarded over the years, in particular for his iconic BCM Homes headquarters. A complete listing of awards is available here.
Let us build your new home