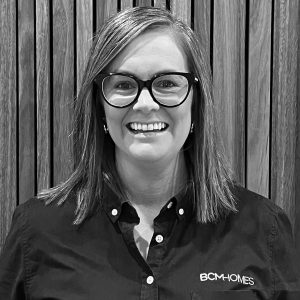 accounts & client relations
Melissa brings a wealth of accounting and client liason experience to the BCM Homes team. Her friendly, efficient and helpful nature ensure all interactions with clients both internal and external end with a solution that works for all.
Mel is the post contract point of contact for all of our building clients and she takes great pride in ensuring everyone is kept up to date on the status of their new home build, right through the process.
Please reach out to Melissa if you have any post contract or accounts enquiries.
Let us build your new home